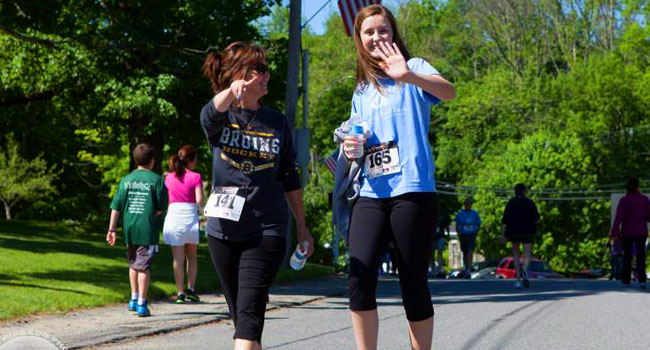 Katie's 5k Race Info
Katie's 5K takes place in beautiful Boylston, Massachusetts annually on Memorial Day. The event is part of the Town of Boylston's annual Memorial Day festivities and much loved by residents and visitors alike.
Katie's 5K race course is a moderately challenging track. If you are brand new to running, this race will most likely include some pace walking in some spots. If you are a 5K veteran you will without question love this course and return every year to run it!
Race Starts at 9:00AM
Race Date – May 29, 2017
Location: Boylston Common 10 Church St 01505   Race Day Registration: 7:30 am
Race Entry Fee's (includes Tech T-shirt)

Pre-Registration Through May 11: Ages 0-11 $18, Ages 12+ $28
After May 11th(online/race): Ages 0-11 $23, Ages 12+ $33

Amenities: Water Station, Post-Race Refreshments, Awards, Family Festival.
Awards:  Male and Female Overall, Walkers
Divisions
0-9, 10-14, 15-19, 20-29, 30-39, 40-49, 50-59, 60+,
Race Course
(click to full size)